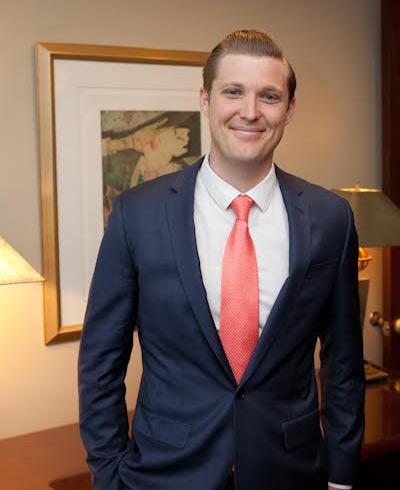 Mark Hammervold represents individuals, families and companies in a variety of complex, high stakes cases. Early in his career, Mark distinguished himself by successfully defending large corporations, insurance companies, and professionals in a wide spectrum of lawsuits, including health care liability, personal injury, defamation, breach of contract, tortious interference with business relationships, wrongful termination, racketeering, consumer protection, antitrust, and civil rights claims. Mark established a reputation for meticulous preparation, outworking his adversaries, and quickly obtaining judgments in his clients' favor. In 2015, Mark began practicing on his own so that he could choose his clients and help individuals and families devastated by catastrophic injury, the wrongful death of a loved one, or corporate malfeasance.
Mark works relentlessly to obtain justice for his clients. He is motivated by the pursuit of personal excellence in his craft, holding wrongdoers accountable, and a deep sense of compassion for his clients.
Mark also has a special interest in the jewelry trade and has acquired significant recognition for representing individuals and entities at all nearly levels of the jewelry industry, including consumers, retailers, distributors, and wholesalers. Mark has prosecuted and settled a large number of consumer claims against jewelers, including two diamond overgrading lawsuits that "gripped the industry." Mark is known in the jewelry industry as a fierce advocate and a bulldog. As a result of this reputation, industry clients have retained Mark to represent them in disputes with vendors, employees, competitors, grading labs, debtors, etc. In 2015, Mark represented a jewelry retailer against a manufacturer in a fraud, deceptive trade practices, and breach of contract lawsuit arising from the manufacturer's termination of an exclusive seller agreement. One major jewelry industry publication noted that "most [retailers] lick their wounds and go on" in such circumstances, but the lawsuit Mark filed "could have repercussions for the future of jeweler-supplier relationships." Mark also provides general counsel to industry clients, with a focus on implementing best practices and legal compliance.
In 2018 and 2019, Mark was recognized as a Super Lawyer's "Rising Star," for exhibiting excellence in legal practice. This distinction is awarded to fewer than 2.5% of attorneys following a peer-selection process.
Mark attended Vanderbilt University Law School on academic scholarship. During law school, he won Vanderbilt Law's intramural mock trial tournament in back-to-back years. He also represented Vanderbilt at the Phillip C. Jessup Moot Court Competition, winning first place in the region, and third place nationally. Mark completed his undergraduate education at Northwestern University. He attended on a merit scholarship for policy debate and graduated with honors.
Representative Case Outcomes 
Prevailed in an appeal that vacated a ~$300,000 default judgment that had been entered against a client, after that client's previous lawyers abandoned him (without timely alerting the client or the court). You can read a copy of the appellate decision here. You can listen to a recording of my oral argument before the Tennessee Court of Appeals here.
Obtained a $1,080,301.07 verdict for a client in a medical malpractice case following a two week jury trial.
Obtained a multi-million dollar settlement for a client in a wrongful death lawsuit.
Obtained a $950,000 settlement for a motorcyclist-client who was injured in a collision with a tractor-trailer.
Obtained a six-figure settlement for a client in a commercial dispute.
Obtained a six-figure settlement for a client in a premises liability lawsuit.
Obtained a six-figure settlement for a client in a medical malpractice lawsuit.
Obtained a six-figure settlement for a client in a dental malpractice lawsuit.
Practice Areas
General Counsel Services for Small Businesses
Physician Peer Review & Credentialing
Defamation and First Amendment
Licensed to practice law in Illinois, Tennessee and Florida